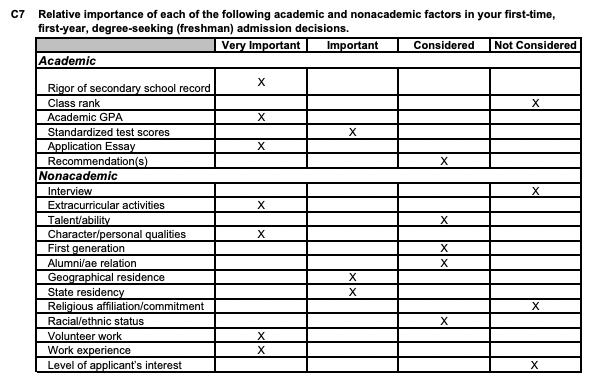 https://irp.gatech.edu/common-data-set
Personal Essays
Two short answer essays are required as part of the transfer application. The purpose of the essays is to assess your writing ability and, more importantly, to learn more about you as an individual. This portion of the application helps us get to know you, assess mutual fit and better understand what you could contribute to Georgia Tech.
Essay Questions
Why do you want to study your chosen major at Georgia Tech, and what opportunities at Georgia Tech will prepare you in that field after graduation?
Describe a time when you were able to lead and inspire by example to solve a problem or project. What was the outcome?
Georgia Tech is a diverse campus community that seeks to educate and engage students with a wide variety of backgrounds, interests, perspectives, and talents. How do you see yourself contributing to the diversity at our institution?
Georgia Tech is committed to developing leaders to improve the global human condition. Tell us how you have made a meaningful contribution or transformative change in your community.
Describe a challenge, setback, or failure you have faced and overcome. What did you learn from this experience?
What Are We Looking for in Your Essays?
Essays are evaluated for both content and writing/grammatical skills. So, before submitting your application, you should take the time to edit and review your essay thoroughly. The traits of a strong essay include ones that:
Demonstrate authenticity
Brings you to life on paper
Are excellent in topic, style, and grammar
Demonstrate thoughtfulness
https://admission.gatech.edu/transfer/personal-essays